UNESCO Project Planner
ux design
screen design
development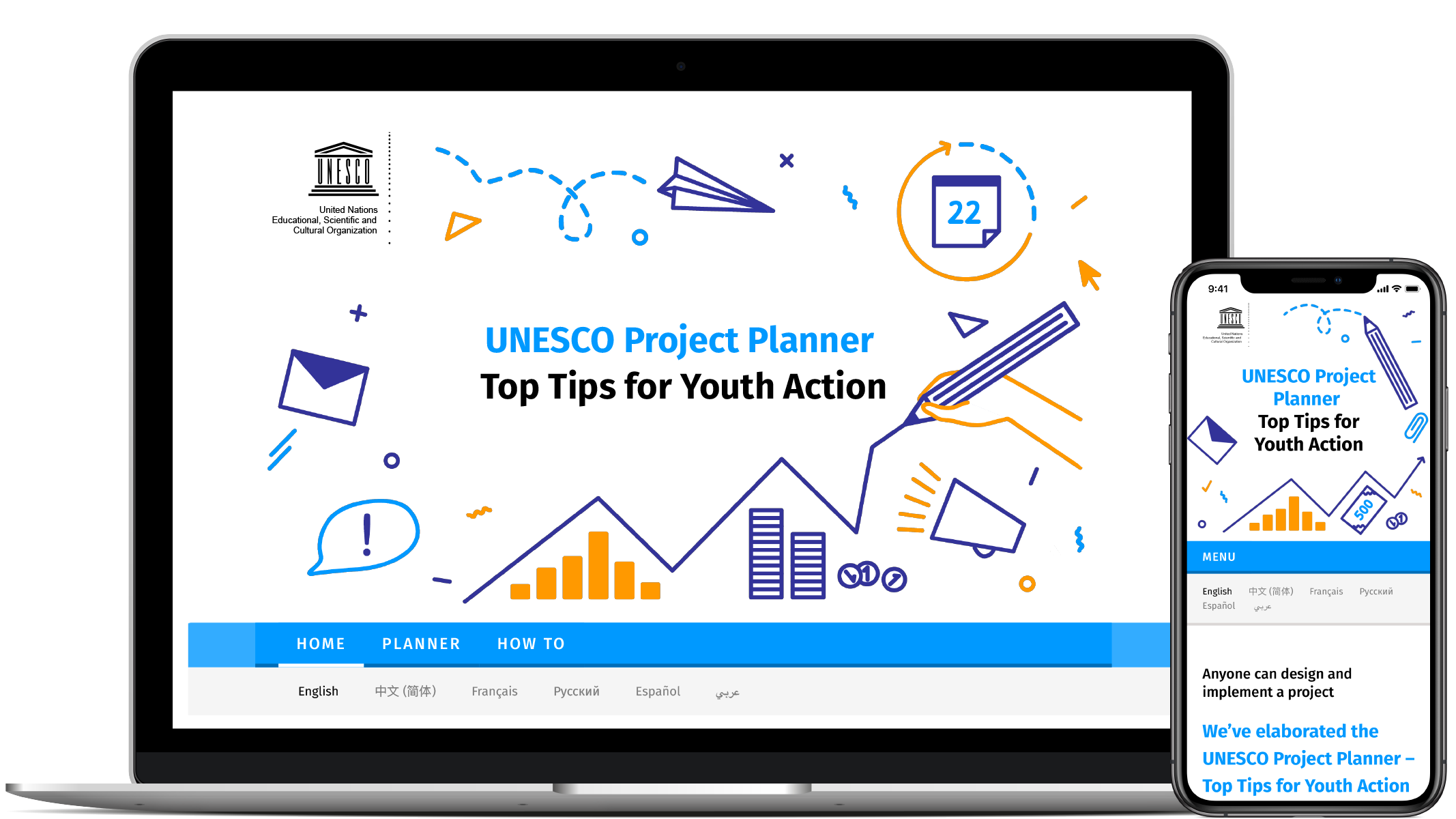 The UNESCO Project Planner is an online tool that that advises young people on the best practices for starting their own projects. This interactive web application, designed and implemented by Ludopoli, lets users write their own project plan and provides guidance on topics like fundraising, budgeting, communication and evaluation.

Client

The UNESCO Youth Forum creates a platform for youth around the world to lead innovative change in their communities and provides them with opportunities for meaningful collaboration with UNESCO.
Challenge
During the 9th UNESCO Youth Forum, an exchange with young project leaders, revealed that young people often need more information and guidance to initiate and execute their projects. UNESCO thus decided to conceive a resource that would provide this support and help them develop skills and expand their capabilities in project management.
We were asked to design an action-oriented guide to equip future leaders with the know-how to set up projects and overcome basic hurdles. The project planner needed to work in the six official UN languages, be visually appealing to young adults, let them save and export their work without setting up an account and function on a wide range of mobile and desktop devices.
Our approach
We designed the UNESCO Project Planner to be engaging, clearly structured, optimised for a multitude of working environments and to serve as a practical source of information and inspiration during all stages of project planning and implementation.
An important objective was to make the visual assets appealing to young adults from a variety of cultural backgrounds and identities. The illustrations serve as graphic entry points for each topic, complementing the written content and giving visual context. Therefore, getting them right was key in getting youth to use the Project Planner. We worked closely with UNESCO's team to develop an illustration style that is inviting and informative.
Users need to be able to work with the Project Planner without having to create an account or upload any user data. We developed a solution that combines the use of local browser storage and a text import/export feature, so users can still save and share their data with other team members.
Result
Young women and men from all over the world have provided very positive feedback on both the tool content and its design. The tool was launched on social media and on the UNESCO Youth website. The immediate reactions were very encouraging positive: in just one week, the post was liked by 198 people, shared 160 times and viewed by almost 21,000 people.