Bundesrechenzentrum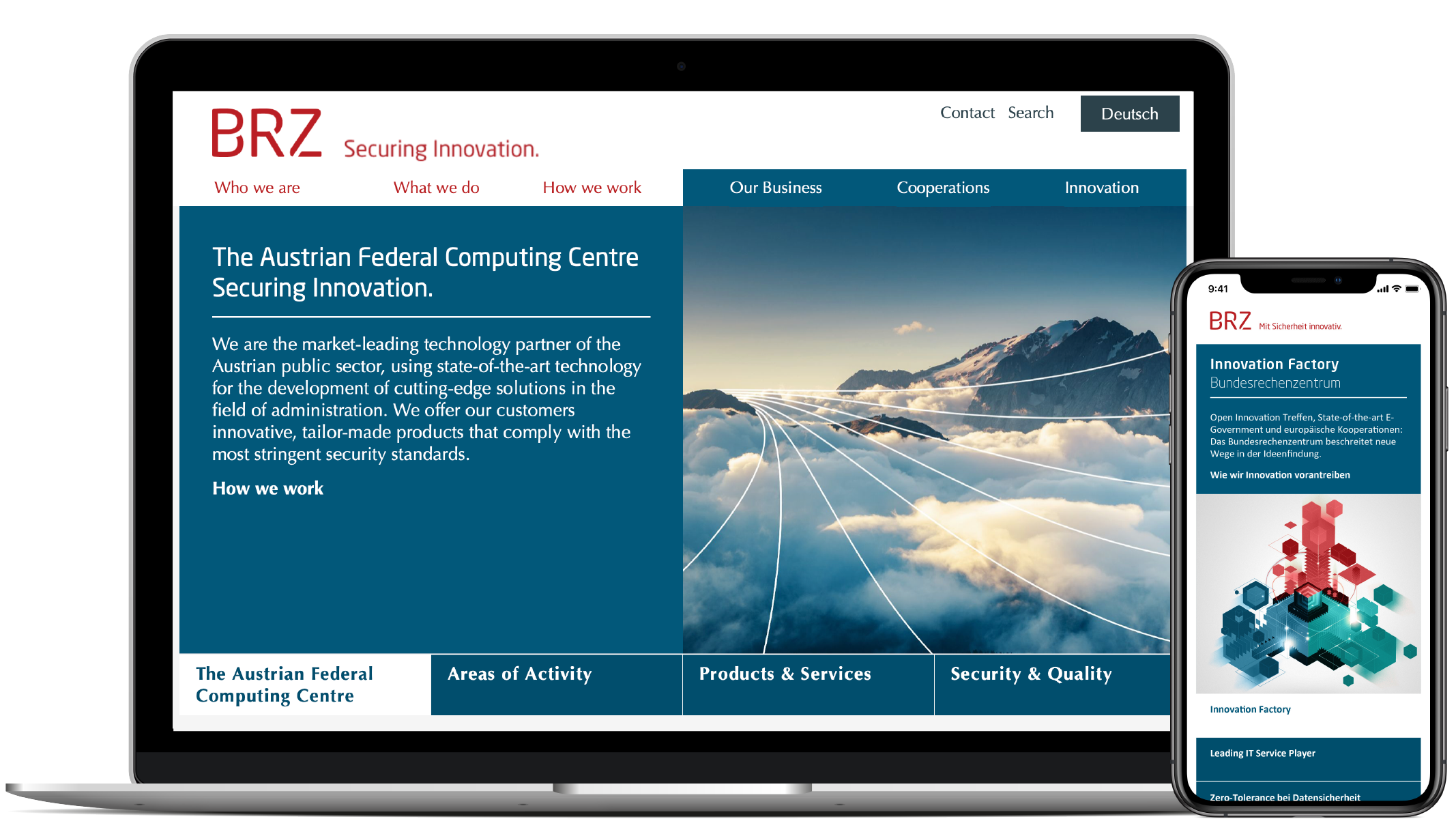 The Austrian Federal Computing Centre, Bundesrechenzentrum (BRZ), is the main provider of the country's public and governmental IT services. When they overhauled their brand identity, we developed the corresponding visual design for their website.

CLIENT

BRZ is the leading technology partner of Austria's public sector and a driving force for digital transformation in the country. The state-owned company has developed and implemented more than 400 IT applications and e-government solutions. It also operates one of Austria's largest data centers, safeguarding the country's valuable stores of data.
Challenge
Following the adoption of a new company-wide corporate design in 2017, BRZ's website needed a major overhaul. The redesign had to reflect both the company's changing status in Austria's e-governance sector and the shift in its public perception as a new leader in digital transformation. In addition, BRZ wanted to differentiate itself from other institutions in the public sector by avoiding the look of typical governmental websites, and ensure that their new site could accommodate its various audiences: the general public, businesses and individuals looking for career options.
Our approach
Guided by BRZ's new corporate design, Ludopoli created a contemporary and flexible layout for the new website using its brand typography, colour palettes and iconography to build a consistent design language. We developed to a mobile-first, responsive layout whose modular components can seamlessly adjust to today's wide spectrum of device resolutions. Different sections of the website are distinctly colour-coded to allow easy orientation for the website's different users. We collaborated closely with AFMB, a Swiss-based consulting company that provided the website's initial information architecture and mock-ups, before and during the design process.
Result
"After a complete CI / CD relaunch in 2017, the redesign of the website was an important milestone for us. The focus of our approach was to create an attractive offer for our clients in the public sector as well as for talents. We've been working a lot on our employer branding, so we're excited about the many positive feedback regarding the website."
Danila Feuersinger
Strategy & Communications, Bundesrechenzentrum GmbH